No matter what holiday it is that you celebrate come the end of the year, if you love cats then surely you enjoy those "LOL" Christmas cat memes. You know, the ones with the cats set to destroy the tree, or cats poised and ready to destroy Santa's Village or those perfect little decorations you've worked tirelessly on. The bottom line is this: cats simply do not care. And, as we all know, cats will always be cats. Even when it's supposed to be a time of all things merry and bright, cats always have the upper paw.
Check out these hilarious holiday cat memes that we have for you and share them with your cat lover friends this holiday season. Enjoy! ???
Those eyes say it all!
This is a clever idea!
Might not work if you only have cats, lol….
Seems totally possible… ?

If only we could look this good in our holiday photos!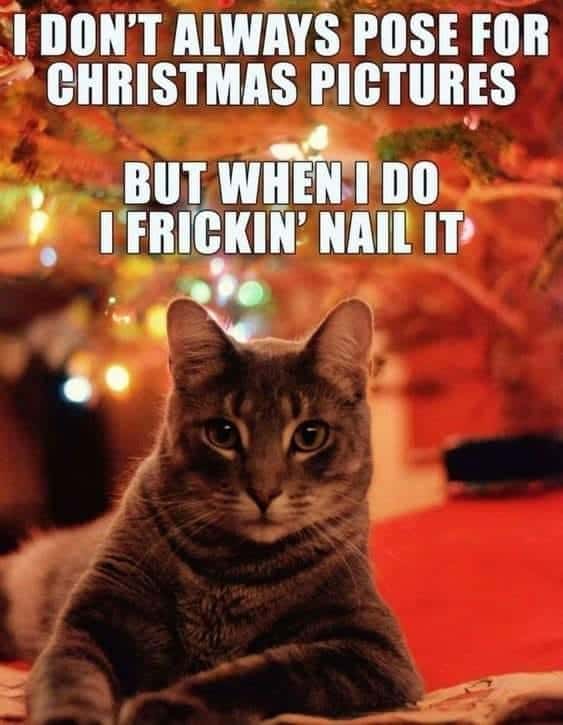 It's goin' down, human!
Santa's Village never stood a chance…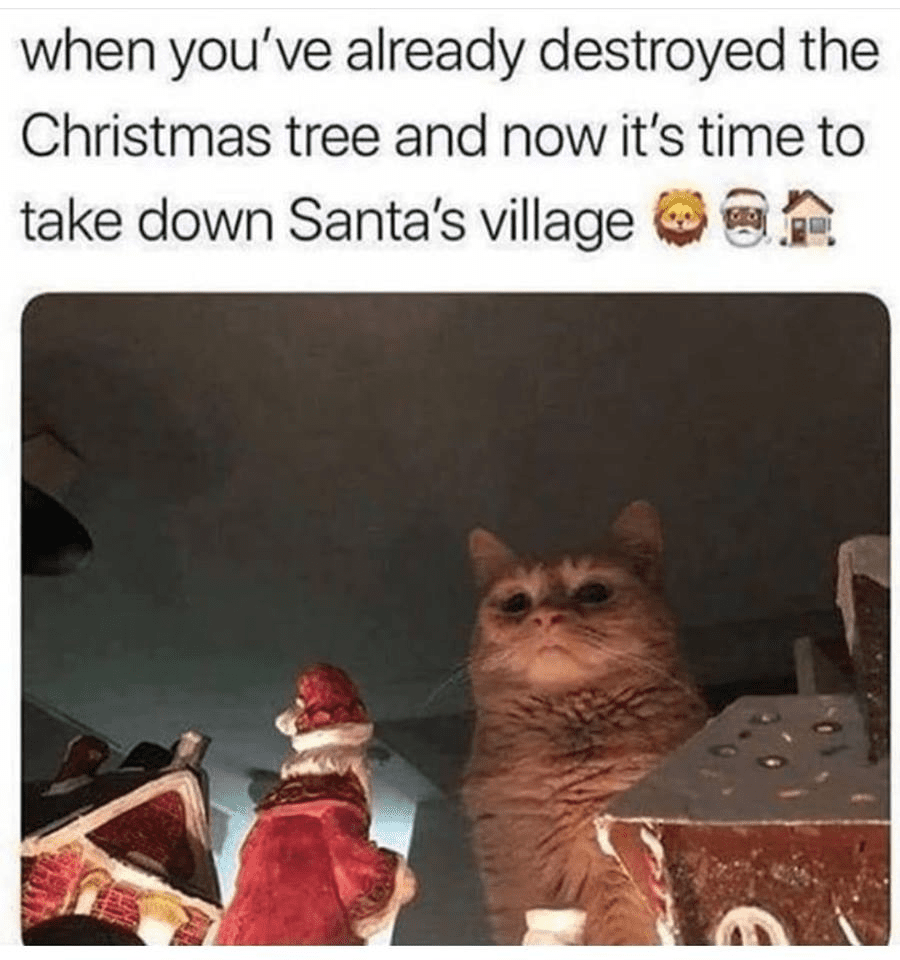 Cole and Marmalade plotting their holiday takeover courtesy of this custom Scott Metzger cartoon!
This is a promise not a threat.
How sweet of you…
Cat logic in full effect…
The cat on the right is so over it.
Oopsie…
Pretty much every cat owner can relate to this one…
Marm's first Christmas was equally memorable and breakable…
Awww, every time is like the first time!
REMEMBER: ADOPT, DON'T SHOP; FOSTERING SAVES LIVES & SPAY AND NEUTER!
Related Story: Target Introduces Christmas Cat Scratchers And They're Purrfect
Related Video: COOL CATS – It Snowed in Our House!