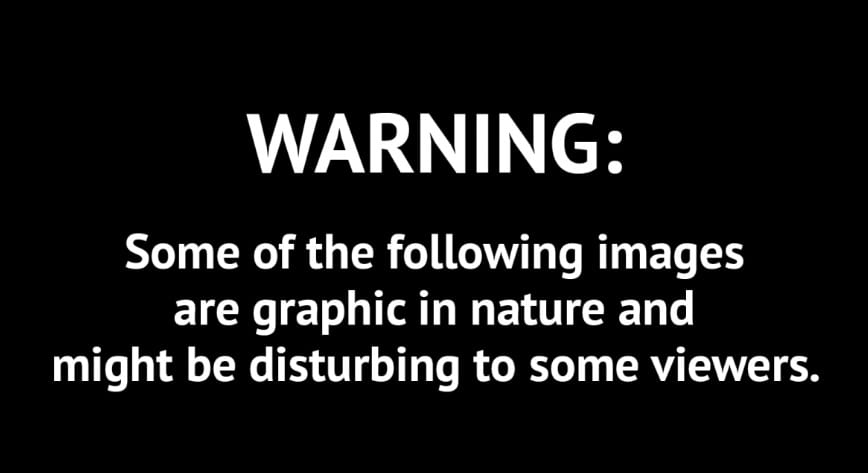 Employees at Chicago's Animal Care and Control (CACC) were horrified when a young cat was dropped off covered in chemical burns.
They had no idea of the animals history but his wounds sadly told a tale of anguish and pain.
For one employee, this tugged at her heartstrings deeply.
As a child, her younger brother was burned in an accident. He had spent the summer at a special camp. 
Here, the camp provided fun experiences for adolescents who have had tracheostomies and those who require technological respiratory assistance.
It was called Champ's Camp. 
So the feline covered in burns was named "Champ", in honor of her brother and the wonderful camp.
Champ's battle was going to be a long and painful one.
Not only was he severely burned, he was also suffering from an Upper Respiratory Infection.
They knew if he was going to recover from this tragedy, he would require intensive and expensive treatments.
His best chance at recovery would be through Chicago's own CARF: The Critical Animal Relief Foundation.
CARF welcomed Champ on August 1st, 2018.
Even wearing bandages to protect the open sores, Champ loved playing with toys and getting attention.
He remained calm and patient when they delicately cleaned his wounds.
It was as if he knew he was surrounded by people whose only goal was to help him heal.
But Champ's journey was long from over.
About a week later, he came down with a fever and wasn't interested in food. Both VERY concerning issues to his caregivers.
Monitoring him closely, the medical staff at CARF did everything they could to help him.
At one point his fever reached 105.9 degrees!
Under their intensive care, he received medication, was syringe fed and given nebulizer treatments.
This was all in ADDITION to the care he was receiving for his chemical wounds.
The staff were extremely worried their little Champ wasn't going to make it.
Thankfully, 5 days later, the fever finally broke.
They were again optimistic he had the willpower to overcome his injuries.
By the end of August, Champ was well enough to receive something he'd been missing out on…playing with fellow felines!
He had conquered his nasty URI and his wounds were healing nicely.
After being laid up for an eternity, (especially in kitty years!), he was headed to a foster home.
Here, he'd be able to socialize with other cats and finally get his "kitten" on.
Once he was completely healed from the burns, he'd be neutered and then ready for adoption.
He went in for his sterilization on September 13th. 
Champ even had a loving supporter who volunteered to be his transporter to-and-from surgery.
His story of hope and survival had touched the hearts of many CARF social media followers.
One of those followers was a woman named Lisa Gilbert.
Lisa and her family had previously adopted a male cat, named "Kitten", from the CARF organization.
Just as everyone else had fallen for Champ, so did Lisa.
On October 8th, the Gilberts' welcomed Champ into her family officially.
He now had another CARF rescue kitty as a brother and a furever home he'd be safe in.
The two boys are settling in wonderfully together. Their mom shared the blossoming "bromance" on the CARF Facebook page. 
"Look at who we got! It's Champ, the chemical-burn kitty!

Thank you to CARF, Village West Veterinary, Dr Silverman, techs, CACC, transporters, fosterers, everyone who worked so hard to get him over his horrific burns. And to those who donated toward his spendy care. It was worth it."

He is an amazing cat, very happy, and VERY ACTIVE.

Thanks also and especially to Allison, who made the perfect match for our other CARF cat, "kitten."

Kitten's a maniac, and in love with Champ. They are having so much fun together, and Allison worked hard to bring us all together. CARF rules!"
REMEMBER: ADOPT, DON'T SHOP; FOSTERING SAVES LIVES & SPAY AND NEUTER!
Related Story: Tossed From the Trunk of a Car, 2 Cats Are Learning To Love & Trust Humans Again
Related Story: Sir Thomas Trueheart; Losing An Eye After Someone Poured Acid On Him Only Made Him Stronger!