A lonely, frightened kitten was found abandoned in the woods at only 6 weeks old. Sadly, the caring humans who discovered her brought her to REACH Veterinary Specialists, thinking the best thing for her would be to end her suffering. But that abandoned kitten had a hurricane like strength to survive! And her eventual name would reflect the power Hurricane Florence was inflicting on the U.S. at that time.
The sweet little ginger girl had a ruptured eye, believed to be from an untreated infection. It likely began as an upper respiratory infection that when left to fester, turned into an eye infection, eventually rupturing. Her other eye also had a pink, fatty mass covering it, making her almost completely blind.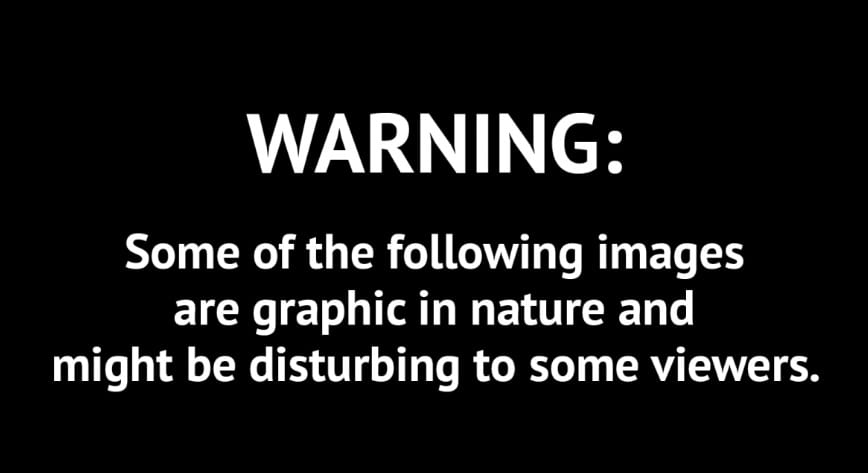 But the staff at REACH, weren't ready to write the kitten off just yet.
They contacted Brother Wolf Animal Rescue (BWAR) in Asheville, North Carolina, thankfully giving the baby girl a chance to survive. Brother Wolf rushed right over to pick up the suffering kitten. They would take her into their foster program and figure out how to raise the money to get her the medical help she needed, no matter what it took.
Foster mom Andee Bingham, said naming the kitten after the hurricane that was battering the Eastern Coast seemed fitting.
"So, I thought in order to get through this she'd really have to be a powerful force, and that seemed like the most timely thing to name her," said Bingham.
When Andee picked up "hurricane" Florence, she seemed to be in good weight and was well socialized despite her injuries. They are sure that she was definitely dumped there and that she was lucky that someone found her right away.
She certainly wouldn't have lasted much longer.
With the limited sight she did have, there was no way she could have hunted for food or fought off the infections. Unfortunately, they knew the ruptured eye was going to have to be removed. Florence was still too young and tiny to have the surgery though.
They would have to wait until she was about 3 pounds to lessen the risk of the anesthesia.
But Andee knew there was no way Florence could wait that long; estimated to be about another 6 weeks! Her eye was getting worse very quickly.
After just a couple days in Andee's care, she began pushing for the surgery to be done at 2 pounds. This is the normal weight healthy cats can be spayed/neutered.
But the rupture was growing each day and they had to admit that even waiting until she was 2 pounds was probably not an option.
Andee met with the surgeon and he agreed that surgery needed to happen ASAP. Florence was also at a heightened risk for sepsis.
She weighed just a little over a pound at that point, which made the anesthesia very risky, but waiting on the surgery was a bigger risk.
Andee recalls, "By the time I brought her in for the surgery, I was completely in love with her already. I really thought I was going to lose her to the anesthesia, so leaving her there was SO HARD. But she made it through because she's a little fighter!"
When she picked Florence up after the operation, they discussed the options for her remaining eye.
At the time, it still had the pink, fatty mass covering it. The vet didn't think there was much of a chance of saving it.
The decision to keep treating it anyway was made because Andee says, "I've seen lots of miracles happen in this work."
Just a week later — after antibiotics 2x/day, an eye ointment 4x/day, and warm compresses 2x/day, the pink mass had mostly gone away!
There was still a red spot in the middle where that eye had ruptured though. Thankfully, this was nowhere near to the point of the other eye.
They weren't sure if it would go away, but never gave up.
Florence has now been with Andee for almost 4 weeks and her remaining eye has improved so much. The mass is gone and the rupture has healed!
"Her eye is still a bit cloudy, but she can definitely see light and movement. She pounces on EVERYTHING. :)"
Even if the remaining eye stays like it is now and doesn't heal further, she will be completely fine and live a great life.
Since Florence was found at 6 weeks old with the advanced injury, that infection didn't happen overnight.
It's likely that she has never seen well in her whole life. Because of that, it has been pretty easy for her to adapt.
"Now that she's feeling well, she is just the most amazing little spitfire. She's so playful and sassy. I think most other kittens would have lost this battle, but she is just so strong and resilient."
The rescue organization is so very grateful for their followers and donors for Florence's surgery and aftercare.
"The enucleation cost about $300. There was also an emergency vet visit a couple days before the surgery, a follow up visit when she developed fluid under the surgical site, an appointment to get her sutures out, and she'll be seeing an ophthalmologist next week to clear her for adoption. She has also been on an antibiotic and an eye ointment."
They were able to reach the initial goal of $1500 and that will get her through her next ophthalmologist appointment.
More luck swept through Florence's life recently and she has been officially adopted!
She will join them as soon as she is thoroughly medically cleared.
"Her new home will have two adult cats. Her new parents also work a lot from home, so she should have lots of people and critters to play with."

"She's very high-energy and playful, so she'll definitely need a family who can keep up."
We're so happy REACH called Brother Wolf and that her foster mom Andee was there to recognize her dire situation.
They all pulled together saving this little girl from a painfully tragic and short life.
REMEMBER: ADOPT, DON'T SHOP, FOSTERING SAVES LIVES & SPAY AND NEUTER!