In this day and age where cameras are everywhere, why do people still think they can get away with crimes?! Traffic lights, security cameras and every phone in someone's hand becomes evidence. Because when two women in Green Bay, Wisconsin saw an adorable kitten in a local cat cafe, they decided to catnap her. And it was caught on camera.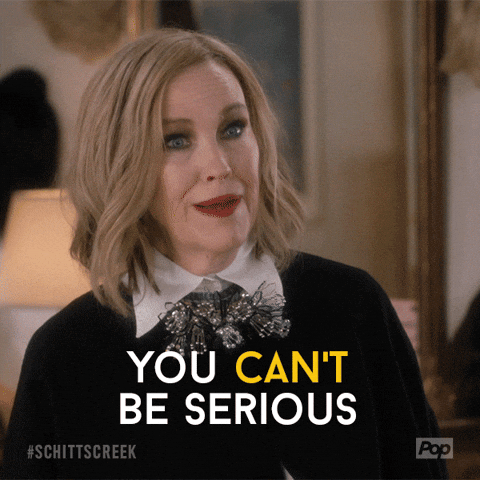 Yes, they catnapped a 7-week old kitten and simply walked out of the cat cafe unnoticed.
It wasn't long before the volunteers at Safe Haven Pet Sanctuary did realize that something was amiss though. Because each time a visitor leaves, they do count and check on each feline in the cafe. No, it's not just because this is the home of the Sleeping Cat Grandpa Terry, made famous for napping with the residents. There is a team of staff and volunteers that care for the cats like they are their own.
And that was when they realized that little Moira Rose was missing!
Named after the uber-popular Pop! Series 'Schitt's Creek', clearly these kittens are in as high a demand as the tv show! Not to mention that this little Moira Rose was a stunning shade of brown, rarely seen on felines. It's very possible her unique look was what garnered the attention of the thieves.
They ran to their security cameras and replayed the footage of the last visitors to the cafe.
The girl in the yellow came in with just the yellow top. She then left to go get her sweater and the black and white striped bag, went in to the kitten room, and then rushed out the door. Both girls left with the kitten.
However, there was another danger that the catnapped kitten was in after the theft.
Because at 7-weeks old, she wasn't fully weaned from her mother yet. Which meant that if whoever had her didn't take proper care of her, there was a chance she wouldn't survive!
They immediately alerted the police and posted video images from their security cameras on their Facebook page.
And it wasn't long before the updates began streaming in. Yet, something occurred that the terrified rescue didn't expect.
UPDATE: The brunette is in custody, Moira is on her way back to to us. THANK YOU ALL for your help! Her friend had no idea that she walked out with Moira in her cleavage, and when she found out she stole a kitten, her friend (in the yellow) turned her in! Thank you to the lady in the yellow! You are a hero!
Sadly, they later discovered it was a false statement. Both women were in on the catnapping likely and they never turned themselves into the police.
Really, how would you NOT know that your friend had stolen a kitten? You know she took that cat out as soon as they were in their vehicle. Many of the rescues online supporters are sure that the woman knew of the situation and was just embarrassed when her photo was seen.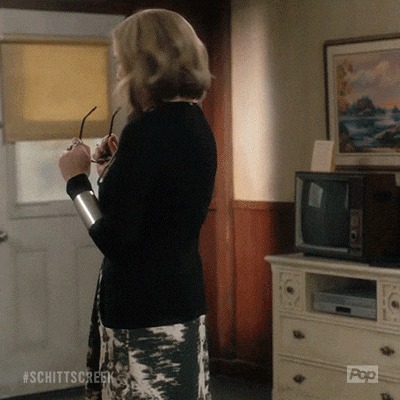 Regardless, they know that however it happened, getting Moira back safe and sound was the focus.
Moira's (mis)adventure had lasted less than a day, thankfully!
She WAS returned to the hands of Safe Haven family, who were happy to shower her with affection. Her harrowing ordeal even earned her spots on the local news channels, where positive reports are always appreciated.
Sweet Moira is all tucked in with her mommy after a lonnnggg day of being fricken CATNAPPED. Both women are facing charges – but are innocent until proven guilty. Everyone on social media today helped push this in the right direction, as we suspected, they only came forward when their friends and family saw them all over the internet. Thank God for social media. You all saved a life today. I made my statement tonight. I'll be attending the hearings. You're all welcome to join. Again, thank you!

Two females were identified and circuit court charges of Cat Napping- WI state statute 951.03, were referred to the District Attorneys Office.
Now, things are settling down at the cafe again and the felines are back to their main purriority – finding furever homes!
And it wasn't long before Moira Rose found her purrfect humans!
We are sooo happy to have sweet Miss Moira as a new addition to our family! We feel so lucky and blessed. Our Rosie came to us from you 3 years ago and we adore her. Our Molly is almost 12 and, although she loves Rosie, she's not much for playing anymore. Rosie needed a playmate and Moira will be a perfect friend for her. They are trying to bond and very curious about each other-but soon they will be furever friends! Molly wants to "mother" her already-I've always called her "Little Mama", as she has always been very maternal! We are in total love with Moira!!!! Thank you, Safe Haven, for giving her so much love and a chance to have the good life that all kitties deserve. We love what you do.
If you are in the Green Bay area and are looking to add a furbaby to your family LEGALLY, be sure to visit the Safe Haven Pet Sanctuary soon! Shhhhh don't wake up Grandpa Terry though *wink wink*
Photos property of Safe Have Pet Sanctuary, Inc.